Sugarcane Processing
The sugar industry faces several challenges that can lead to reduced sugar recovery and quality. For example, the formation of dextran in sugar juice can lead to the loss of sucrose, resulting in reduced juice purity and diminished sugar recovery. Additionally, slower crystal growth and the formation of elongated or needle-shaped crystals can result in crystal loss during centrifugation, hindering the purging of M/C and requiring additional wash water.
High viscosity and blocked crystal faces can also cause incomplete crystallization, leading to difficulties in drying, conditioning, and storing refined sugar. Moreover, the presence of dextran can cause falsely polarization, and poor clarification of juice can increase the colour and ash of sugar made from the juices.
The industry also faces challenges such as acid beverage floc development in sugar and deterioration of stored molasses and syrup. Addressing these challenges requires a focus on improving juice purity, crystal formation, clarification, and storage conditions to maximize sugar recovery and quality.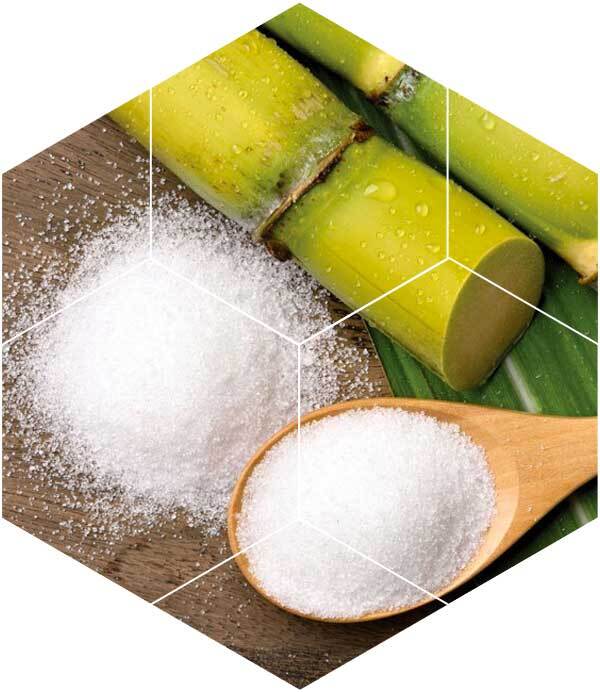 Our Products
Our enzymatic solutions provide a significant advantage to the industry by addressing the process challenges to increase overall yield resulting in enhance profitability. Our products range spans across the sugar manufacturing process starting from Mill Sanitization to Molasses Preservation.
Catalysts Connect
Keep up to date with our latest news and analysis by subscribing to our regular magazine and newsletter