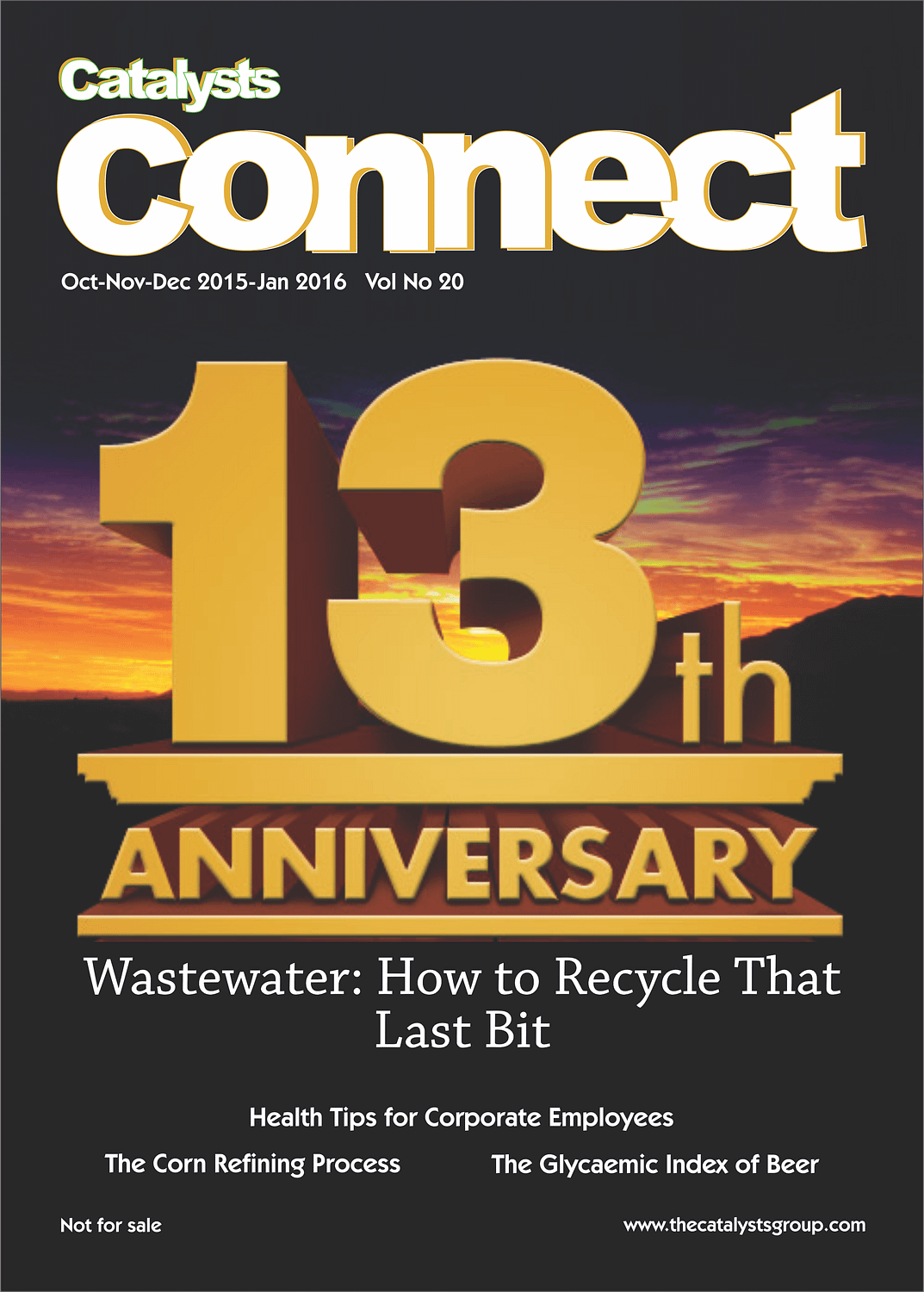 VOLUME 20 (Oct-Nov-Dec 2015-Jan 2016)
Catalysts Connect Vol 20 is our 13th Anniversary special edition. It contains articles on recent issues like "Wastewater: How to Recycle That Last Bit, The Corn Refining Process and The Glycaemic Index of Beer".
Also, it contains very informative article on "Interpersonal Relationship at Workplace" and some parenting tips on "Good Posture & Self Esteem."
Last but not the least, it gives you an insight about our CSR Activities & some glimpse of our 13th Anniversary celebration.
Hope you will enjoy reading it!!!