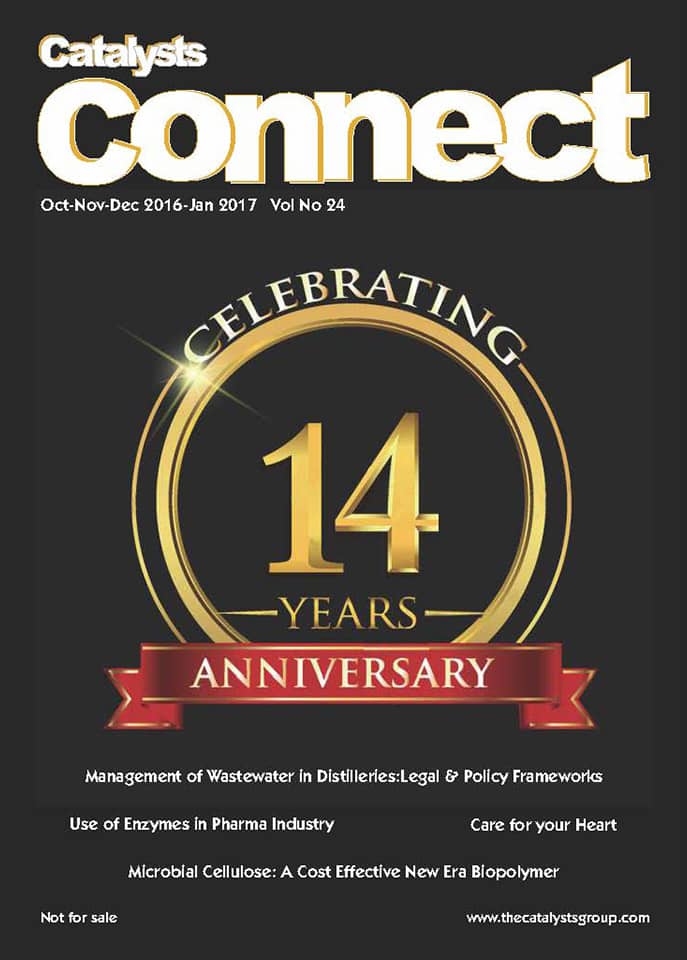 Catalysts Connect Vol 24 is our 14th Anniversary special edition. It contains articles on recent issues like "Management of wastewater in Distilleries: Legal & Policy Framework, Microbial Cellulase: A Cost effective new Era Bioploymer, Beer & its Nutrients, Use of Enzyme in Pharma industry,".
Also, it contains very informative article on "Gas Sensors "see" through soil to analysis microbial interactions" & some tips on "Care for Heart."
Last but not the least, it motivates you with inspirational story "The Ship of Friendship" & some glimpse of our 14th Anniversary celebration.
Hope you will enjoy reading it!!!