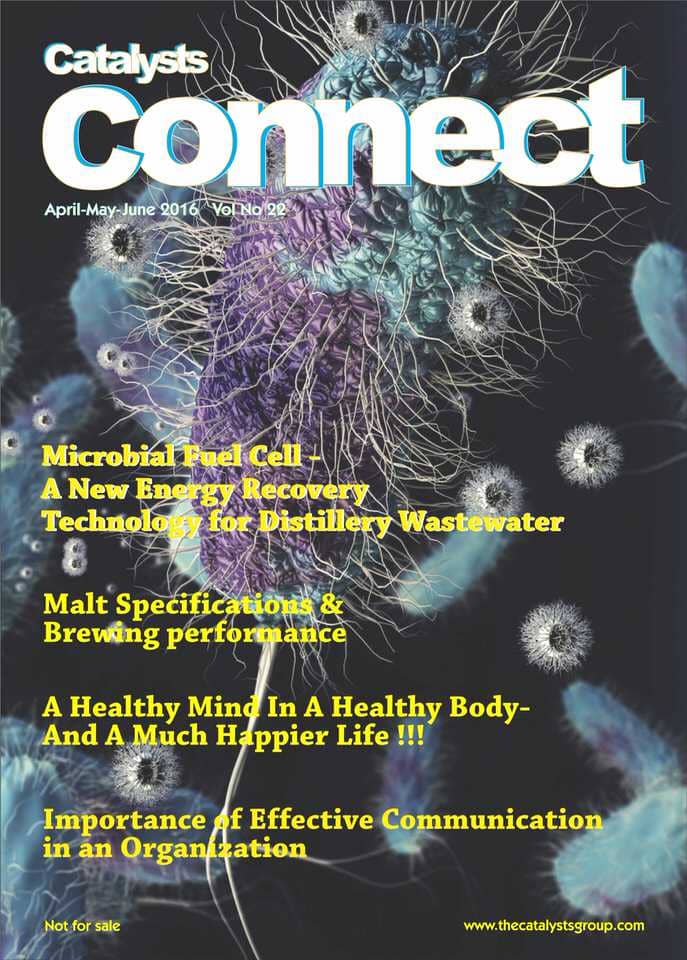 This issue gives an information about "Malt Specifications & Brewing Performance", "Microorganisms in Agriculture:Benefits & Utilization".
The Cover story of the magazine is "Microbial Fuel Cell: A New Energy Recovery Technology for Distillery Wastewater". Also, it contains very informative article on "Importance of Effective Communications in an Organization", "Programme your Present for the Blissful Future".
Hope you will enjoy reading it!!! Feel free to subscribe a copy of the magazine!!!